Refunds
Financial Aid Refunds
Financial aid is disbursed during the academic year according to established schedules for grants or loans. Please refer to the following schedules:
For general policies about financial aid refunds (including information about the percentage of your financial aid award you will receive based on the number of eligible credit hours), please refer to:
To receive your refund, you must select a refund method through BankMobile. College of the Mainland has partnered with BankMobile to deliver refunds and offer you smarter ways to manage that money. The BankMobile Vibe checking account has a $1.99 monthly service fee for all customers. Please visit the following site to make your selection: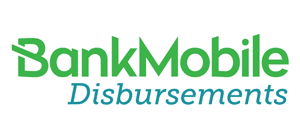 To view our institution's contract with BankMobile, a Division of Customer Bank, click here.