Allied Health
Tuition-Free Healthcare Career Training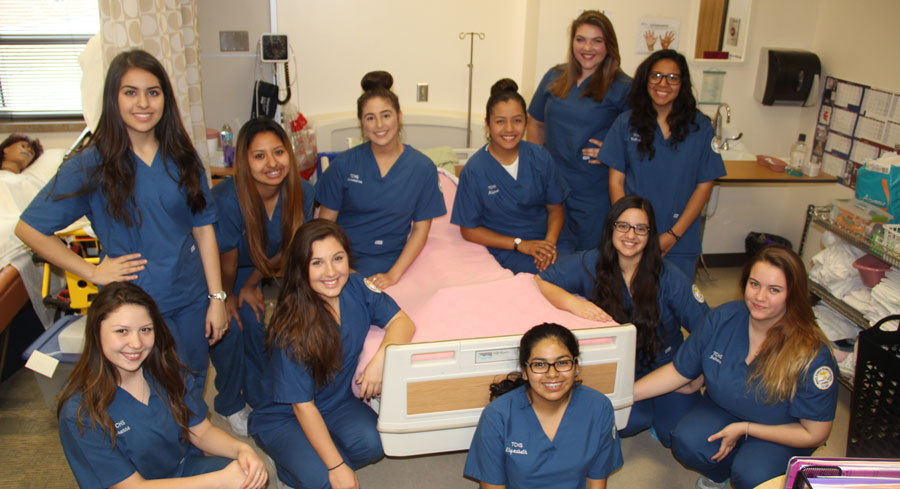 You could qualify for free training in a healthcare career, depending on your income.
Nov. 21 • Dec. 5
HPOG Information Session 10 a.m. – 12 p.m. at the North County Learning Center,
200 Parker Ct., League City, TX 77573
Please click on the link https://form.jotform.us/hcppgrant/hpog and follow the steps, or email us at CEAlliedHealth@com.edu to get started.
Please be advised that this is a research grant program that is a lottery-based program. All applicants will be required to go through the eligibility and application process, but because of a random lottery-based selection process, not all who are eligible will be selected for grant funded training. Should you not be selected we will provide you with referral resources that are available to assist in achieving your educational and career goals.
Our programs help students:
Determine if they are good fit for the health care field
Change their career path
Find a job in the health care industry
Gain hands-on experience in health care settings
Polish their resume and interview skills
Our instructors have:
An average of 10-20 years' experience in health care
Great evaluations from previous students
A passion for teaching
Industry connections for job placement assistance
---
Allied Health Certificate Programs
---
Notice to Students Regarding Licensing
As required by Texas HB 1508, applicants and enrollees need to be aware that an individual who has been convicted of an offense may be ineligible for issuance of an occupational license upon completion of the educational program:
Each licensing authority that may issue an occupational license to an individual who completes an educational program must establish guidelines which state the reasons a particular crime is considered to relate to a particular license and any other criterion that affects the decisions of the licensing authority;
Local or county licensing authorities may issue additional guidelines related to criminal history. Applicants should contact their respective local or county licensing authority for more details.
A person may request a criminal history evaluation letter regarding the personal eligibility for a license issued by a licensing authority under Texas Occupation Code 53.102.
Note: This does not apply to licenses granted by the law enforcement officers (Occupations Chapter 1701) or emergency medical services (Health and Safety Code Chapter 773).