Music Series
Live Music at COM
From jazz to electric guitar, COM offers an ongoing series of musical concerts and performances to showcase students' talents.
Jazz
Ensemble Concert
directed by Sparky Koerner
Tuesday, Oct. 24
7:30 p.m. | LRC 131
Free Admission/Open to the Public
COM guitar ensemble presents
Monster Musik
Thursday, Oct. 26 at 7:30 p.m.
Fine Arts Recital Hall F-117
Musik of Henry Purcell, Metallica, Nadia Borislova, Mike Oldfield, William Bay (world premiere) and more scary sounds.
Special guests: Zane Kiefer – Bass and Malcolm James – Drums
Admission free to the living...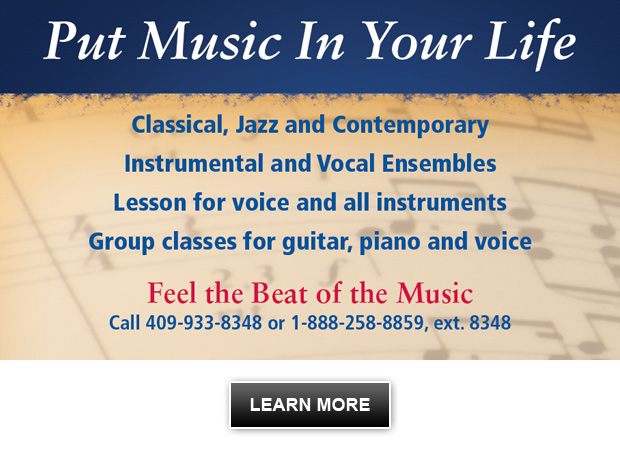 Latest Performance: Step Lightly COM Jazz Ensemble