Minority Men for Excellence (MM4E)
Minority Men for Excellence (MM4E) is a program designed to improve the recruitment and retention of Minorities at the College of the Mainland. Participants receive academic support and character and leadership development through programs and workshops. Men in the program also participate in community engagement opportunities and receive mentoring by faculty, staff and peers.
Mission Statement
Develops leaders, promotes brotherhood and academic excellence, while providing service and advocacy for our communities
Learning Outcomes
By actively participating in the MM4E Initiative, students will enhance their professional skills through public speaking, resume development, and personal branding.
As an MM4E participant, students will foster mentoring relationships with College of the Mainland faculty and staff that contributes to their personal, academic, and professional development as student leaders.
The MM4E program identifies and utilizes academic related resources and tools in order to support its member's academic performance in the classroom.
The MM4E program provides opportunities for participants to connect with campus resources, students, faculty, staff, administrators, and College of the Mainland by providing a holistic approach that cultivates a sense of belonging.
By participating in service learning projects, MM4E members will recognize the importance of community service and civic responsibility through personal involvement and municipal engagement with COM and the Galveston county community.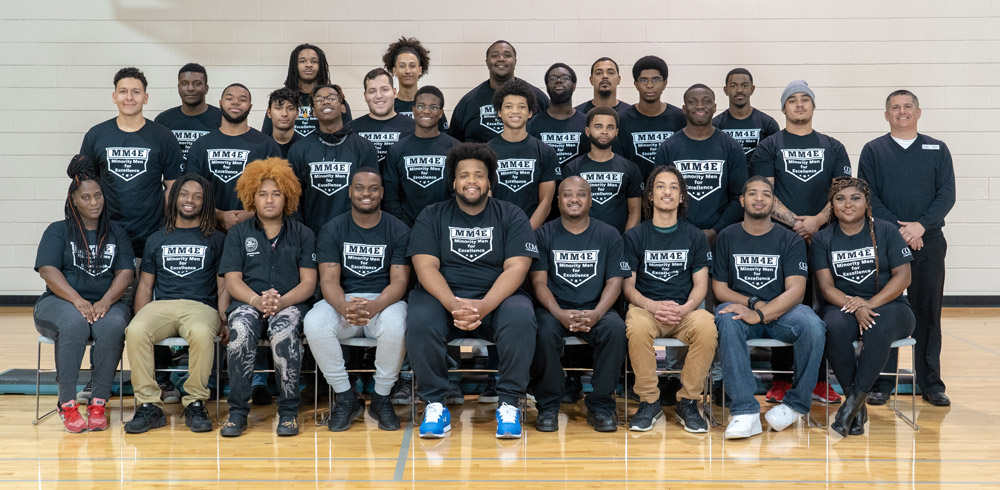 Membership Benefits
Individualized services and assistance, including guidance in creating a personalized success action plan
One-on-one mentoring from one of our Student Leaders, an MM4E-COM brother that has demonstrated holistic success and grit
Access to apply for the scholarships – COM Foundation TG Wooten, etc
Be a part of an inclusive environment on campus that provides community and belonging to all
A staff advocate for your MM4E-COM student experience
Leadership opportunities to represent the college at engagements and increased opportunities to become a Student Leader around campus
Alerts about exciting and new upcoming programs and services
Be a part of our peer network that offers informal mentoring and opportunities for networking
Membership Application
Download the MM4E Membership Application (PDF)
MM4E-COM services include:
Community Service Opportunities
Grants and Scholarship
Individualized Advising
Personal Development Workshops
Student Leader Mentoring
---
MM4E Officers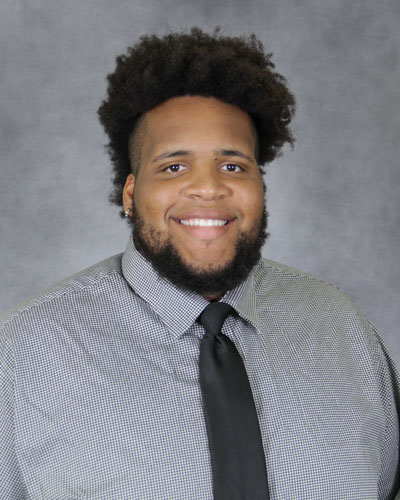 Matthew Bell – MM4E President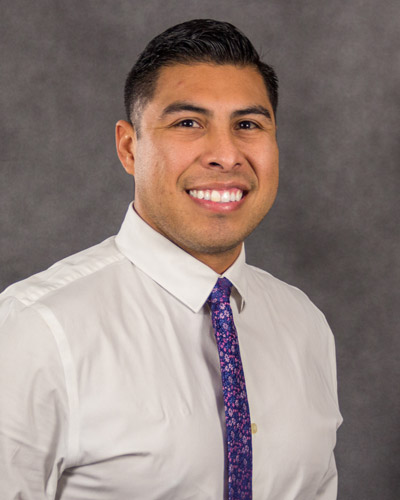 Santiago Guerrero – Student Life Specialist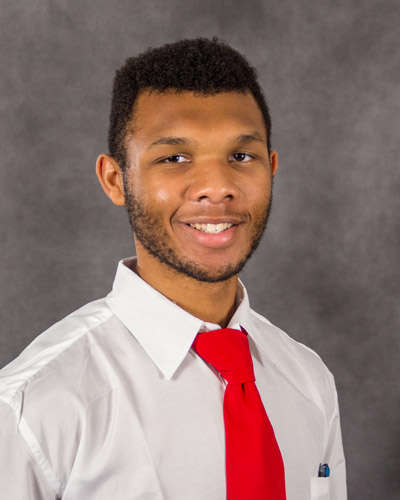 Allen Morris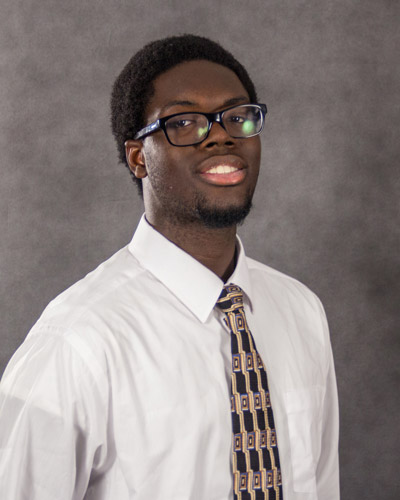 Anthony Taylor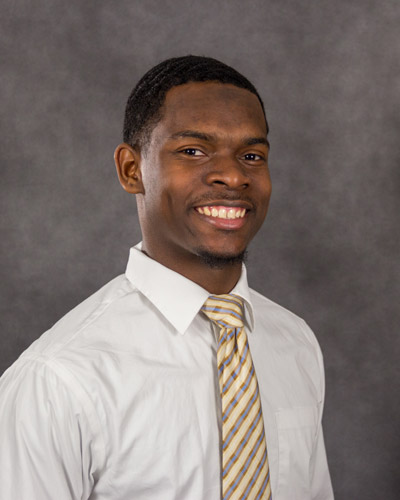 Cameron Sonnier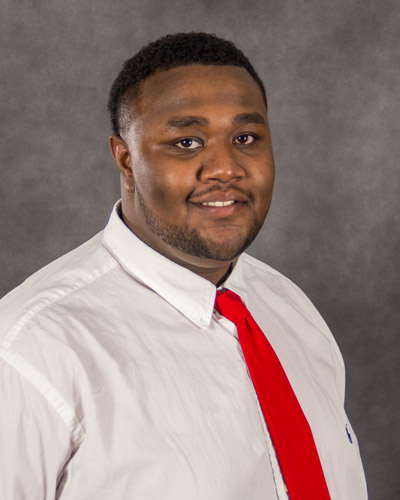 Cornell Porter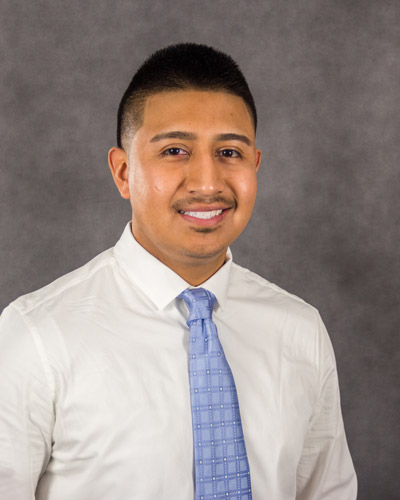 Daniel Conteras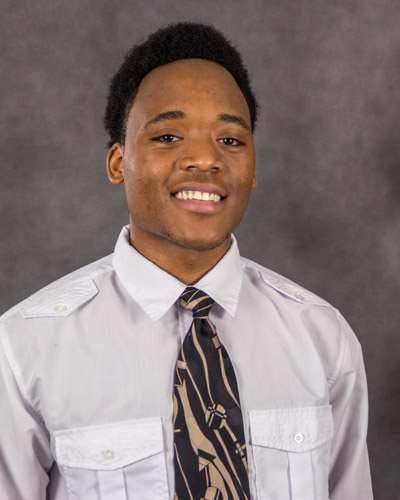 Eugene Foster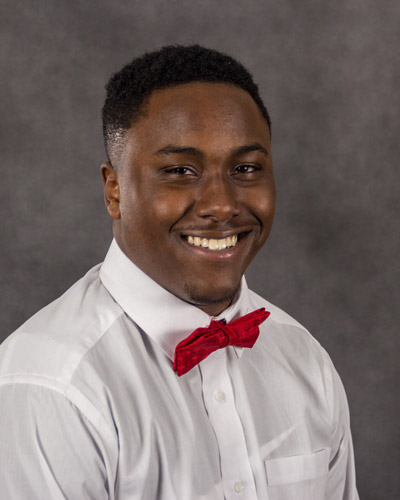 Quinton Luckett
MM4E Members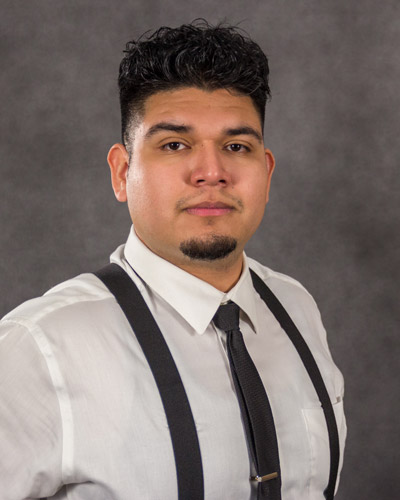 Alan Morales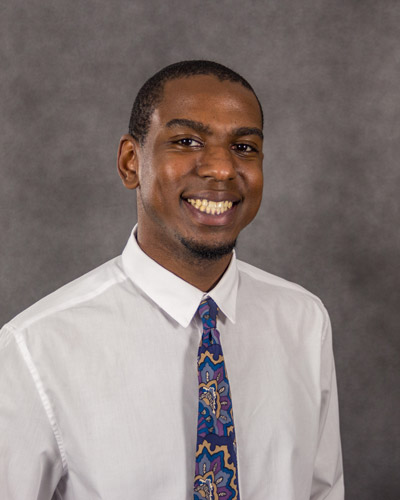 Christian Tate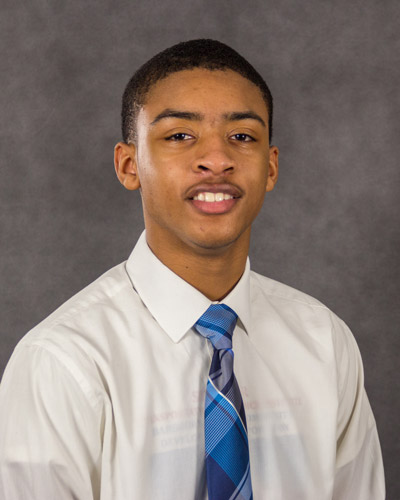 Dedrick Johnson
2018 Graduate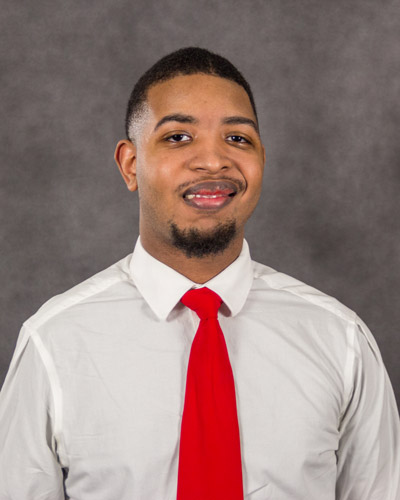 Drew Rogers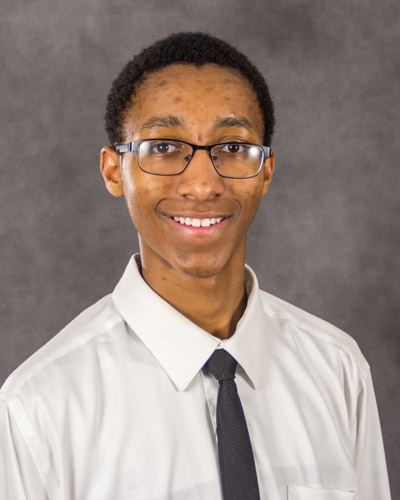 Gregory Mercado
2018 Graduate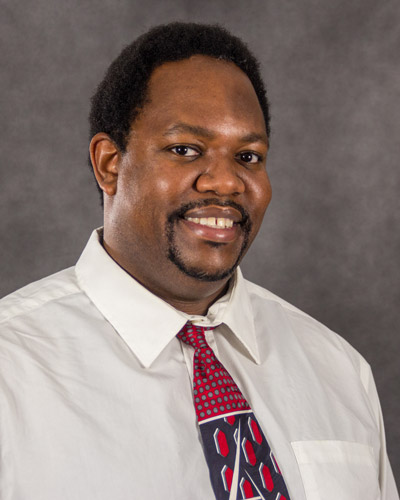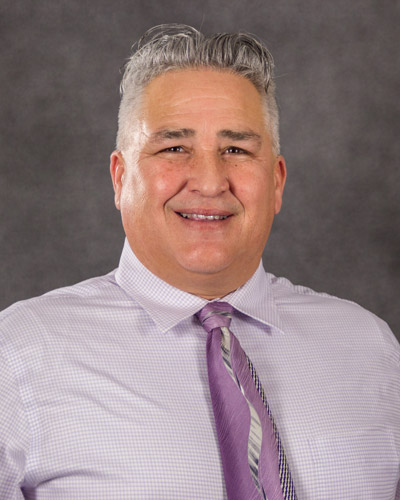 Ishmael Melchor
2017-2018 President
2018 Graduate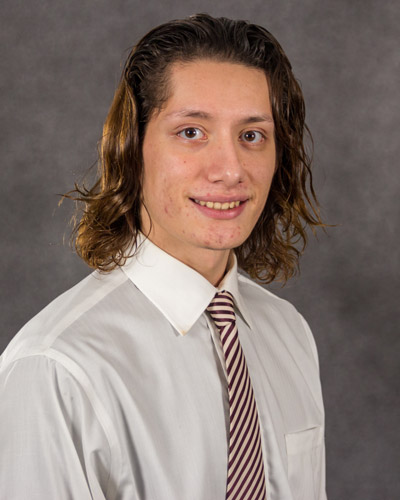 Ivan Pineda
2018 Graduate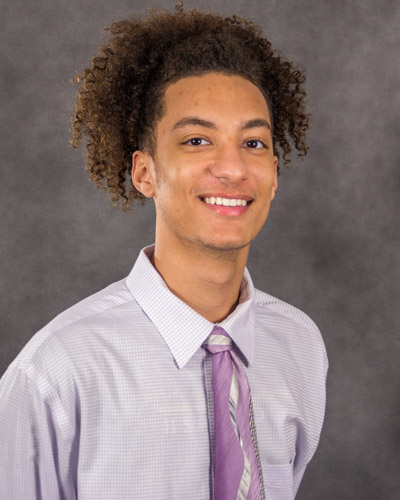 Jonathan Burns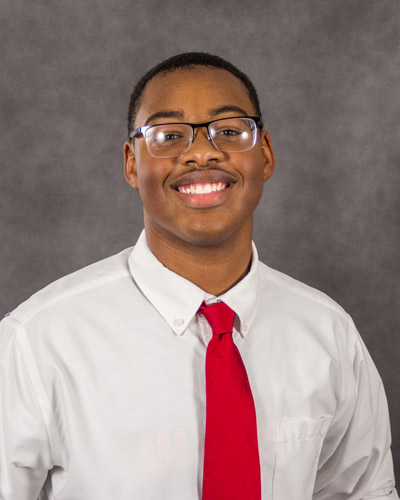 Joseph Collins
2018 Graduate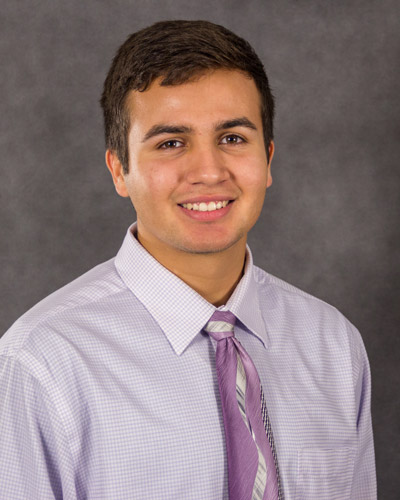 Kaleb Rovelo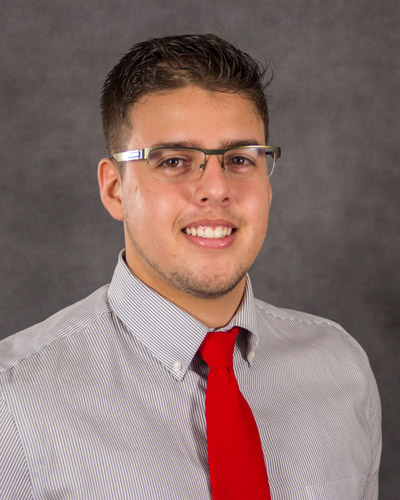 Marcos Coronel
2018 Graduate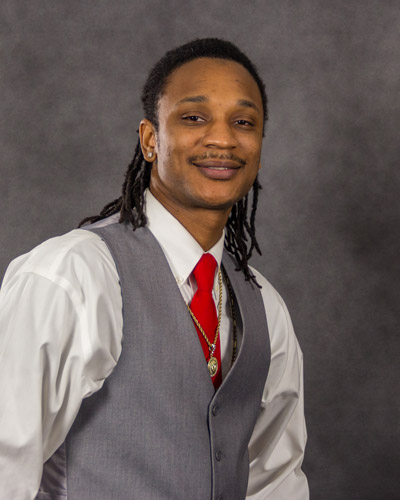 Reynard Humphrey
2017 Graduate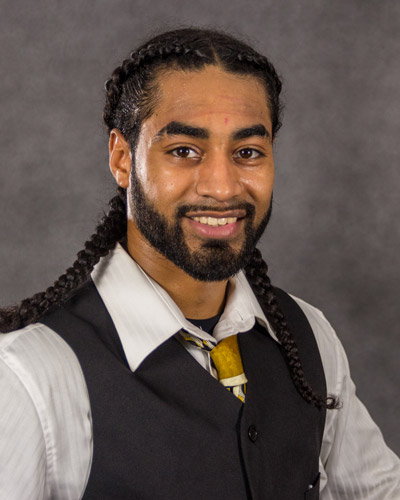 Rio Lewis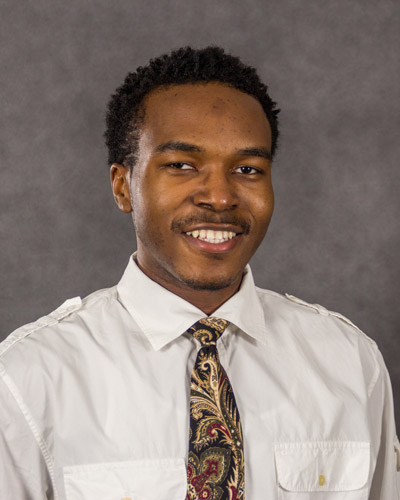 Samuel Falodun
2018 Graduate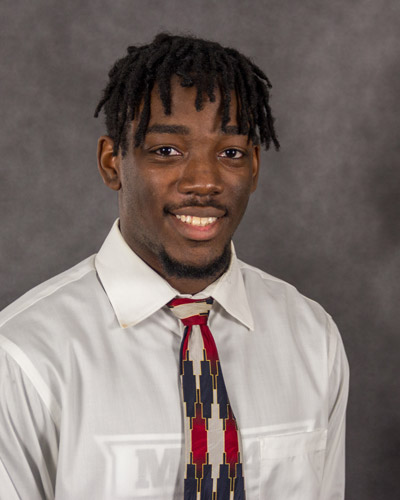 Sylvester Reed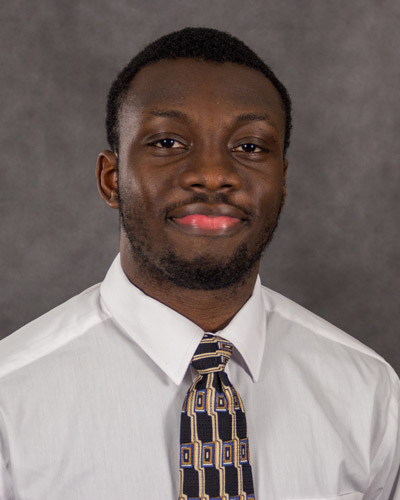 Tomiloba Olorunfemi
---
Outstanding Members
Matthew Bell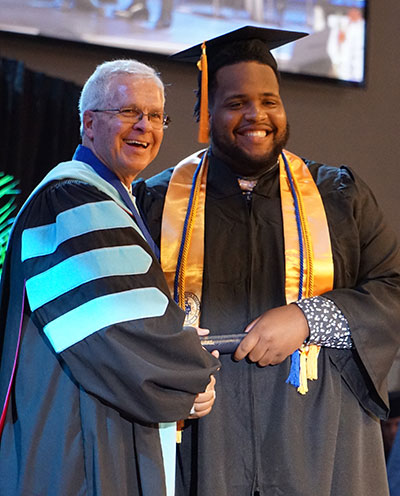 Pathway: Process Technology
Graduate - May 2019
Why did I get involved in MM4E?
"When I first came to COM I only knew a few people but when I was introduced to a club of guys who looked and shared the same interests as me, it was a no brainer to join. I got involved in Minority Men for Excellence to enhance my resources and opportunities while attending the College of the Mainland. It was also my senior year of high school so I wanted to get involved in as many organizations as possible."
How did the MM4E program help you?
"Minority Men for Excellence helped my college experience because it gave us a support system and opportunities we wouldn't have gotten anywhere else. Greg and his crew made sure we had the resources, tool, and tips to not only be successful in college but also in life. Whether it was something simple as tying a neck tie or learning how to write a resume, their was many life long lessons learned from being involved in MM4E. Also their was no hot food on campus due to a contract issue, so MM4E provided us with hot food once or twice throughout the weeks, and was appreciated a lot."
---
In the News
http://www.fox26houston.com/news/man-up-leadership-conference-at-college-of-the-mainland