Employee of the Month
January 2019
Tige Cornelius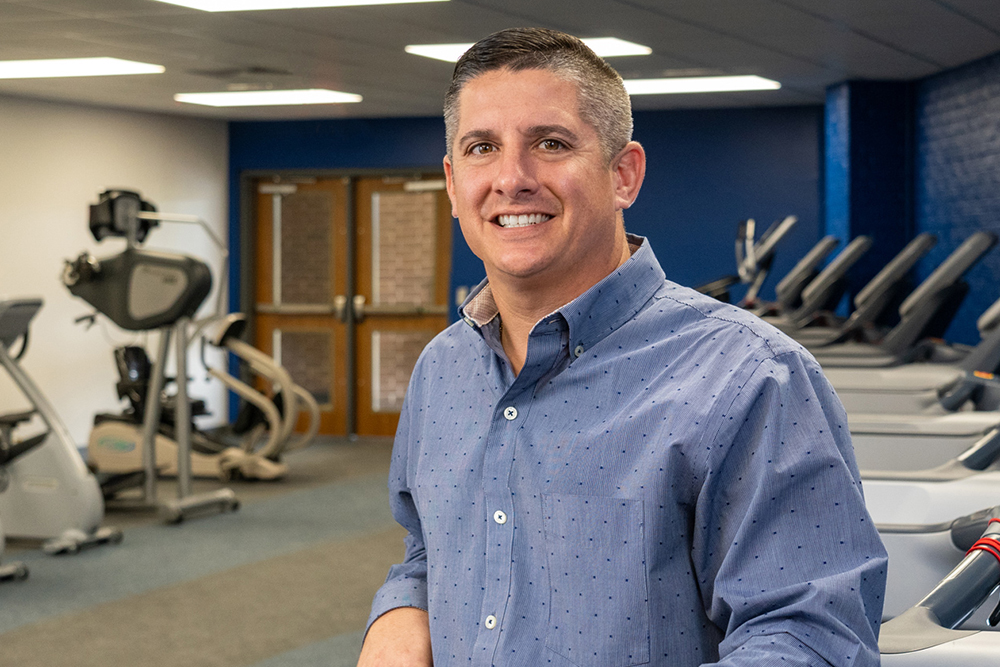 Tige Cornelius didn't have to wait until the New Year for a resolution to work out.
The director of Student Life has been working out as he oversaw the moving of the equipment in and out of the gymnasium as crews renovated the area during most of 2018. His work did not go unnoticed as he was nominated and named the Employee of the Month for January.
"Tige has gone above and beyond during the past seven-month transition of moving out of and into the gym. Times were hectic and stressful but he did his best to make sure everyone involved got what they needed to continue serving our students," his nomination form said.
Cornelius, who has been employed at COM since 2004, says the best part of his job is making an impact on students outside the classroom and then watching them graduate. He began his tenure at COM on a part-time basis before working on contracts, grants and then coordinator and now director of Student Life.
"Tige's contribution has impacted the overall campus through his demonstration of a hard working mentality. He definitely inspires others to work hard and to go above and beyond for our students, community and staff," his nominator said.
What you may not know about Tige Cornelius:
What do you like to do when not working?
Being with my family and everything competitive!
Last good movie you watched?
I don't watch movies but anything with Denzel Washington works for me … Man on Fire.
Dogs or cats?
Dogs: Ruffle and Bella.
What's on your bucket list to visit?
United Kingdom; London, Liverpool and Manchester. I have family there and want to take my family to visit.
Hobbies? Still active in sports and love to gamble.
---
Employee of the Month Nomination Form