Coronavirus (COVID-19) Information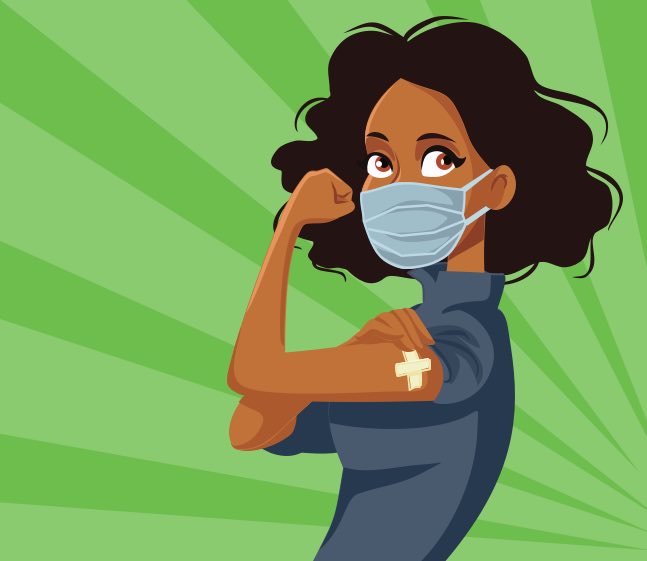 COVID-19 Testing Available at COM

Safe, Free, Effective
Monday-Thursday
8 a.m. — 6 p.m.
College of the Mainland, 1200 Amburn Rd.
Administration Building, Room 126
Book now at cur.tv/com
Self-collected, shallow nasal PCR test at no out-of-pocket cost.
Results within 24-48 hours from receipt of the sample at the lab.
Additional Resources
Self-Screen and Report
Employees, students, and contractors coming to campus should self-screen for symptoms related to COVID-19.
Click here to Self-Screen and Report
This link also allows you to submit a report and obtain additional guidance if you:
Tested positive for COVID-19 with or without symptoms
Think or know you had COVID-19 symptoms in the past that have now resolved
Had close contact (< 6' for 15+ minutes) with a known case of COVID-19 within the past 14 days.
Fall 2021 Guide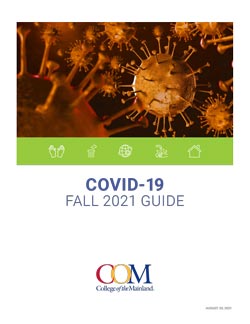 Download the Fall 2021 COVID-19 Guide (Updated: 8-20-2021)
College of the Mainland administration continues to monitor the COVID-19 situation and take the necessary actions to ensure that we provide a safe and successful learning experience for students during this challenging time.
As of June 1, 2021, COM returns to full staffing and full capacity classrooms. We encourage but do not require mask use on campus, especially for those who cannot or will not get vaccinated. We also ask that everyone continue to distance to the extent possible and maintain hygiene measures. As a reminder, individuals who are experiencing any signs or symptoms of illness, are asked to stay home as a measure to prevent the spread of the virus.
---
COVID-19 Information
Protect Yourself: COVID-19 Safety
A few simple steps that you take now can greatly reduce the risk of spreading germs, including the virus that causes COVID-19:
Get vaccinated.
Wash your hands for 20 seconds multiple times a day.
Avoid close contact. Stay at least 6 feet apart (2 arms' lengths) from others.
Cover your mouth and nose with a face cover.

COM cannot require you to use a mask, but we still encourage use, especially for those who are not vaccinated.

Cover coughs and sneezes.
Clean and disinfect frequently touched surfaces.
Monitor your health.
This guidance is summarized in this one page guide from CDC.
---
Links
Links to Official COVID-19 Guidance
---
COVID-19 FAQs
What is coronavirus disease 2019 (COVID-19)?

Coronavirus disease 2019 (COVID-19) is a respiratory illness that can spread from person to person. The virus that causes COVID-19 is a novel coronavirus that was first identified during an investigation into an outbreak in Wuhan, China.

What are the symptoms of COVID-19?

Patients with COVID-19 have had mild to severe respiratory illness with symptoms of

fever
cough
shortness of breath

How does COVID-19 spread?

The virus that causes COVID-19 probably emerged from an animal source, but now it seems to be spreading from person to person. It's important to note that person-to-person spread can happen on a continuum. Some diseases are highly contagious (like measles), while other diseases are less so. At this time, it's unclear how easily or sustainably the virus that causes COVID-19 is spreading between people. It is spread via respiratory droplets. Learn what is known about the spread of newly emerged coronaviruses on the CDC's transmission page.

What should I do if I'm sick?

CDC provide clear guidance on steps you can take to care for yourself and help protect others in your home and community. See If You Are Sick or Caring for Someone for details. In general you should:

Stay home except to get medical care
Separate yourself from other people
Monitor your symptoms
Call ahead before visiting your doctor