COM Theatre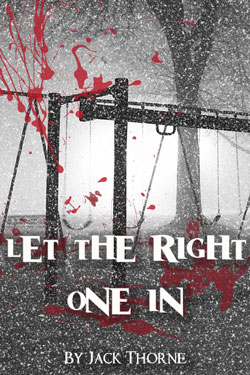 Let the Right One In
May 12-29, 2022
by Jack Thorne
Oskar is a bullied, lonely teenage boy living with his mother on a housing estate at the edge of town when a spate of sinister killings rock the neighborhood. Eli is the young girl who has just moved in next door. She doesn't go to school and never leaves the flat by day. Sensing in each other a kindred spirit, the two quickly become devoted friends. What Oskar doesn't know is that Eli has been a teenager for a very, very long time. An enchanting, brutal vampire myth and coming-of-age love story adapted from the international best-selling novel and award-winning film of the same name.
---
2021-2022 Season
The COM Theatre announces the upcoming 2021-2022 season:
"Sylvia" by A. R. Gurney SHOW CANCELLED
"A Divine Kerfuffle" by H. Russ Brown
"Godspell" by Stephen Schwartz and John-Michael Tebelak
"Let the Right One In" In by Jack Thorne
"Beyond Therapy" by Christopher Durang SHOW CANCELLED
"The SpongeBob Musical" by Kyle Jarrow and Tina Landau
2021-2022 Season Brochure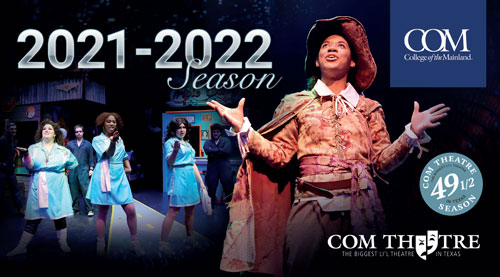 Download the 2021-2022 COM Theatre Season Brochure
---
Theatre Box Office
Call the Box Office at 409-933-8345 or 1-888-258-8859, ext. 8345.
Since 1972, COM Community Theatre has presented over 228 productions including children's theatre, concerts and workshops with attendance of more than a quarter of a million people. The theatre has been recognized as one of America's leading community theatres, setting high production standards and developing one of this country's most innovative programs.
Beyond education, the College of the Mainland Theatre bears a three-fold commitment: to provide quality theatrical experiences for residents of the area, to offer a forum for local and regional talent by holding open auditions and to extend the reputation of College of the Mainland.