Massage Therapy Certificate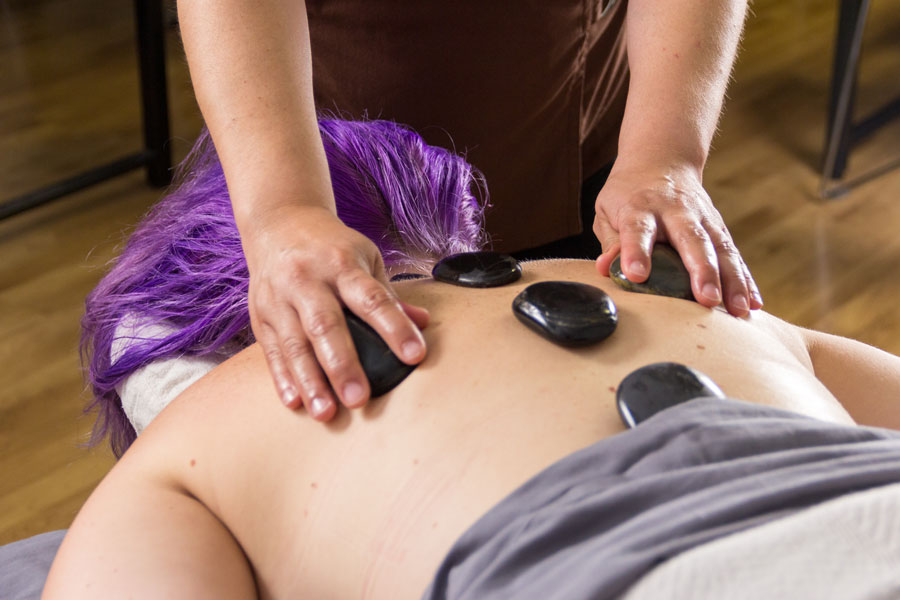 Complete the required 500 clock hours mandated by the Texas Department of Licensing and Registration (TDLR) to prepare to enter the health care service industry in less than a year through our hands-on labs and classes.
Classes are 5:30 – 10 p.m., Monday – Thursday. Books are available in the COM Bookstore. See the campus map for bookstore location.
Upon completing the program and clock hours, you will take the Texas State Board Exam for licensure.
Complete the CE Registration and start your journey to become a Massage Therapist.
---
Massage Therapists
Massage therapists manipulate the soft tissue of one's body by hand or through a mechanical or electrical apparatus for therapeutic purposes.
A licensed massage therapist works in an array of settings, such as spas, franchised clinics, physicians' offices, hotels, cruise ships and fitness centers. Some massage therapists also travel to clients' homes or offices to give a massage.
Employment of massage therapists is projected to grow 26 percent from 2016 to 2026, much faster than the average for all occupations. The mean hourly wage is $19.23 per hour. (Source: Bureau of Labor Statistics)
Suggested Study Plan
Semester 1
Course
Contact Hours
MSSG 1013
Anatomy and Physiology
75
MSSG 1009
Health and Hygiene
20
MSSG 1011
Massage Therapy Fundamentals I
96
MSSG 2013
Kinesiology
64
Semester 2
Course
Contact Hours
MSSG 2014
Pathology
48
MSSG 1005
Hydrotherapy
32
MSSG 2011
Massage Therapy Fundamentals II
112
Semester 3
Course
Contact Hours
MSSG 1007
Business Practices and Ethics
48
MSSG 2086
Internship

50
Certificate Total Contact Hours: 545
---
Implementation of HB 1508
As required by Texas HB 1508, applicants and enrollees need to be aware that an individual who has been convicted of an offense may be ineligible for issuance of an occupational license upon completion of the educational program:
Each licensing authority that may issue an occupational license to an individual who completes an educational program must establish guidelines which state the reasons a particular crime is considered to relate to a particular license and any other criterion that affects the decisions of the licensing authority;
Local or county licensing authorities may issue additional guidelines related to criminal history. Applicants should contact their respective local or county licensing authority for more details.
A person may request a criminal history evaluation letter regarding the personal eligibility for a license issued by a licensing authority under Texas Occupation Code 53.102.
Note: This does not apply to licenses granted by the law enforcement officers (Occupations Chapter 1701) or emergency medical services (Health and Safety Code Chapter 773).
Notice to Students Regarding Licensing
Effective September 1, 2017, HB 1508 amends the Texas Occupations Code Section 53 that requires education providers to notify potential or enrolled students that a criminal history may make them ineligible for an occupational license upon program completion. The following website provides links to information about the licensing process and requirements: www.tdlr.texas.gov
Should you wish to request a review of the impact of criminal history on your potential Massage Therapy Certificate. prior to or during your quest for a degree, you can visit this link and request a "Criminal History Evaluation": https://www.tdlr.texas.gov/crimHistoryEval.htm
This information is being provided to all persons who apply or enroll in the program, with notice of the requirements as described above, regardless of whether or not the person has been convicted of a criminal offense. Additionally, HB 1508 authorizes licensing agencies to require reimbursements when a student fails to receive the required notice.