Study Abroad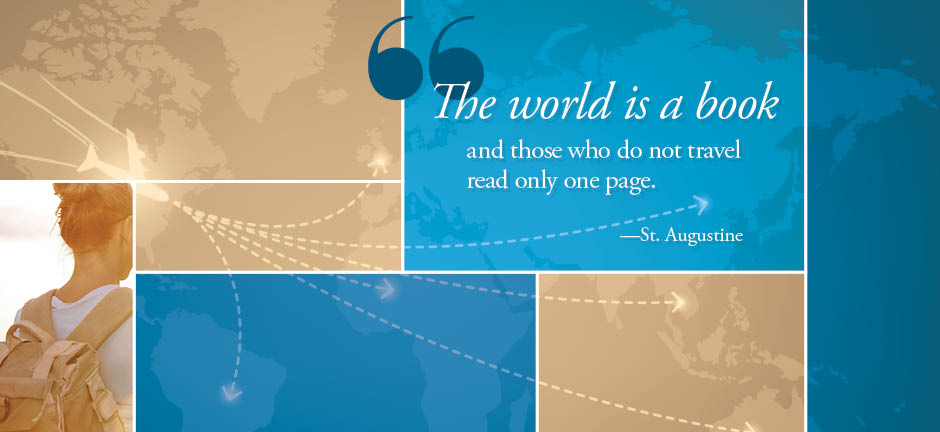 Tour the World
Explore the world with a new Study Abroad Program that combines an online course with an international trip! You will earn college credit, experience new cultures, develop foreign language skills, plus tour unforgettable sites.
Download the Study Abroad at COM flyer.
Study Abroad: Become a student of the world
COM is proud to be one of eight Gulf Coast colleges participating in the Texas Gulf Coast International Education Consortium.
The Consortium website: www.lonestar.edu/tgcie/
Contact:
Steven Sewell, Dean of Academic Programs
College of the Mainland
409-933-8117
ssewell@com.edu