Employee of the Month
August 2017
Debby Korn
Telecommunications Officer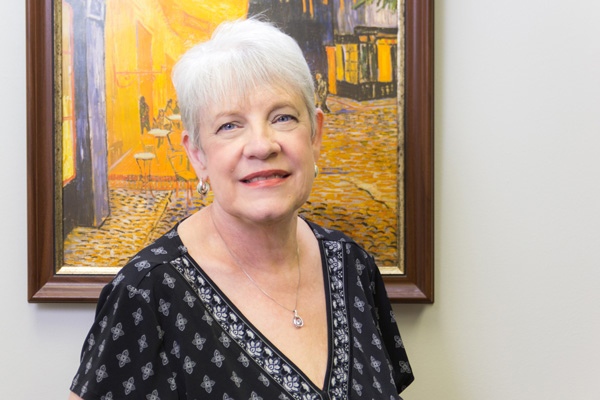 Recommendation:
"Debby Korn is not one to just answer the phone and transfer calls to someone else. Debby keeps up to date with current admission procedures, financial aid, both credit and noncredit course schedules and much more to help students and answer questions or guide the callers to the right place. She is always professional in her job and takes a personal interest in every caller and their questions. She will even follow up with callers to be sure they received the assistance they needed. I have seen her leave the switchboard, after turning the phones over to someone else, in order to walk a student to another building or office where they can receive answers to their questions. She answers the phone with a smile and tries to make the caller's day a little bit better. With Debby at the switchboard the college can be sure that prospective students are given the help and direction they deserve at that first point of contact. People want to feel they are the only one that matters and Debby makes them feel that way. She has so inspired me and my colleagues on just what customer service is and should be for every employee."
---
Students who call the COM main telephone number are greeted by Debby Korn's friendly voice.
"People ask, 'Are you a machine or a real person?'" said Debby. "We're the front lines of service."
After 30 years' experience in health care and working as a customer service trainer for Cigna, Debby answers students' questions on topics from financial aid to college majors.
"Some are unsure what they want to do. We have to guide them," said Debby. "I like it because I can be a service to students."
She uses her own background as a COM associate degree graduate with honors.
"I was a student here. I try to put students at ease. I know what they are going through," said Debby.
"Debby doesn't just answer the phones – she goes out of her way to find what the caller needs," said Ron LeVick, interim chief information officer. "She's very customer-service oriented."
---
Know someone who goes above and beyond? Nominate an outstanding employee at www.com.edu/hr.