Employee of the Month
September 2017
R.E. Davis
Faculty – Doctoral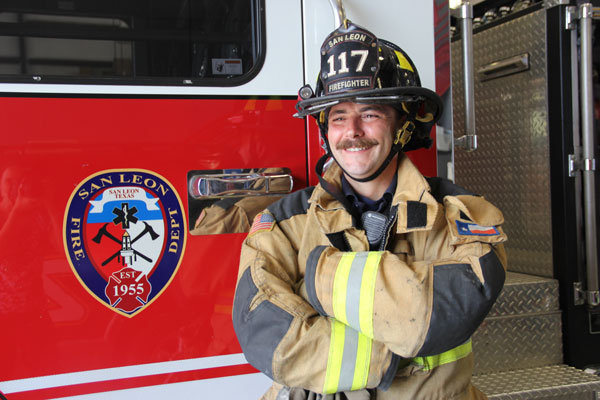 Recommendation:
"Dr. Davis has a positive attitude and lives to serve both the college and his community. He supports numerous interdepartmental and college-wide efforts and has enthusiastically served as a club co-advisor (History Club), as a volunteer for college community events (such as the STEM event for girls and the symposium), and as a consultant in helping other departments plan instructional and communication needs. He has devoted time to helping students in the PTEC Program with interview skills and workshops. He has helped the Humanities Department with tasks outside his job description (like volunteering to move boxes and working to improve the appearance of the department suite). He does all of this with a positive attitude and boundless energy. Dr. Davis is an accomplished instructor with a terminal degree, but he is also humble, humorous and willing to help with any task that contributes to the mission of the college. He inspires others to be more positive and demonstrates a strong work ethic through his consistently helpful actions and unfailingly professional and kind words."
---
When R.E. Davis dismisses his last class of the day, he isn't off the clock. He's now on call for the San Leon Volunteer Fire Department.
"Dr. Davis worked long and hard during the devastation and chaos of Harvey in his role as a volunteer firefighter. During several days without much rest, he worked with other first responders to make sure people were safe," said Brian Anderson, Humanities Department Chair.
"The same kind of energy and selfless spirit that drives his volunteer work also informs the generosity of his teaching and the cooperative attitude of his work ethic."

Davis, who has a doctorate of communication from the University of Oklahoma, is also a COM graduate of the COM Emergency Medical Services Program. He previously taught at the University of Nevada-Reno, Stephen F. Austin State University and the University of Oklahoma.
"The reason I like teaching at a community college more than a university is the education we provide has a greater impact on lives of people in our district economically and socially. I can have a direct impact on how students will provide for their families. I get to live what I believe every day," said Davis.
Davis believes that students should be able to apply what they learn in his classes to advance their career goals. Students explore real-world communication challenges in the workplace and relationships.
"Communication is one of the most sought-after job skills. Making presentations is a portable skill no matter what your job," said Davis. "PTEC students will ask, 'Why do we take speech?' I respond that more money is in management and how do people get to be managers? Communication skills."
---
Know someone who goes above and beyond? Nominate an outstanding employee at www.com.edu/hr.