Current Exhibitions
COM Art Gallery
2016 Fall Student Art Exhibition
Call for Entry
About the Show
Our juried art show celebrates the excellence in creativity among the College of the Mainland students.
Exhibition dates: Nov. 3 - 30, 2016
ELIGIBLE ENTRIES
The call for entry is open to COM students who were enrolled in any semester in 2016. Artwork submitted does not have to be created in art classes.
ENTRY REQUIREMENTS
Each student is allowed to enter up to five works.
Fill out entry forms thoroughly for each work.
Attach each entry form to both front and back/bottom of artwork securely with masking tape.
---
Deliver artworks to COM Art Gallery on Oct. 24-28, 10 a.m. - 4 p.m.
COM Art Alumni Faculty Exhibition
October 1 — 27, 2016
Opening Reception – Oct. 1, 11 a.m. to 3 p.m. This event and exhibit are free and open to the public.
---
Participating Artists:
J. Todd Allison
Nick Barbee
Lydia Bodnar-Balahutrak
Doug Cason
Janet Y. Hassinger
Marilyn J. Heath
Cynthia Leigh-Nussenblatt
Mona J. Marshall
Elizabeth Polifka
Odette Ruben
Debra Rueb
James R. Templer Ph.D.
Jean Carruthers Wetta
Max-Karl Winkler
J. Palmer Exhibition Space
Undetermined Practices
Oct. 24 - Dec. 6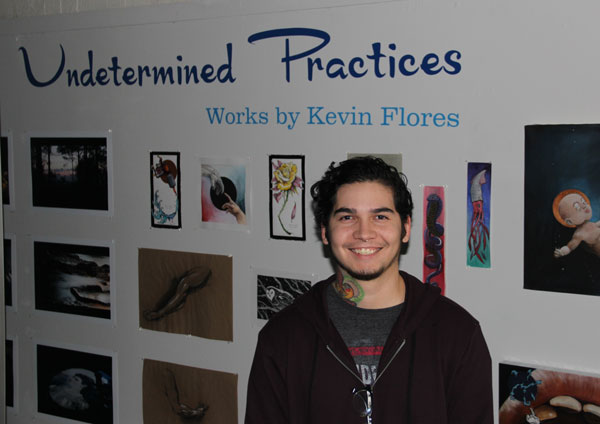 Artist:
Kevin Flores